WHAT'S NEW
Decorating With Frosted Glass & Wax LED Candle Light



"Imagine the romance of a candle light dinner, the relaxing comfort of a spa and festive mood of lights ... the ambience and aura would be incomplete without a candle light." - MYN World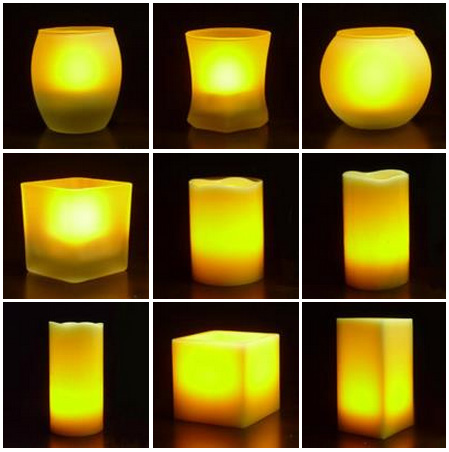 Imagine the romance of a candle light dinner, the relaxing comfort of a spa and festive mood of lights ... the ambience and aura would be incomplete without a candle light. However, candle lights may sometimes be a little unwieldy especially when flames are put out by the wind, wax mess that drips all over the surface or heat from flames that may abruptly scorch items that are placed around. In such scenarios, LED Candle Light would be a good alternative as it is much more convenient and safe to use. "No Flames, No Fumes, No Wax Mess", LED Candle Light solution to overcome the hassle of conventional candles.

LED Candle Lights are ideal for indoor decoration in enhancing the lighting ambience and aura of the interiors. The LED light emits an amber colour tone and flickers like the real candle. It is battery operated and can run up to more than 100 hours (depending on battery power). LED Candle lights are safe to use and eliminates the risk of fire as it is smokeless and releases no CO2 emission.


LED Candle Light Styles

Frosted Glass LED Candle Lights are aesthetically attractive and classy. It is ideal as decorative glassware and radiates a cozy, relaxing and romantic ambience.




Technical Features of Wax LED Candle Light



Wax LED Candle Lights are specially designed to emulate the realistic vibe of candles. It is made of real wax creating a relaxing aura and enjoyment of the natural scent, without the hassle of flames and mess. It is smokeless and eliminates the risk of fire. These are ideal as indoor decoration with its aestheic natural wax beauty.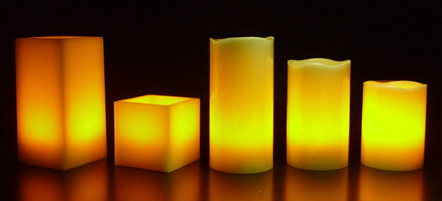 Technical Features of Frosted LED Candle Light


This product is currently available to customers in Malaysia at
MiYeon Shop @ Concept Store by MYN World (www.miyeonshop.com).


Visit the website below to view the complete range of Frosted Glass and Wax LED Candle Light:
http://www.miyeonshop.com/homedecorlifestyleproduct.php


For further information, kindly send an email enquiry to:
info@mynworld.com

or contact us by phone at +6-016-9828918 / +6-03-20959764